Are games worth playing if there isn't a cool prize? Of course, but cool prizes make it even better, right? This is a prize that anyone would want right?!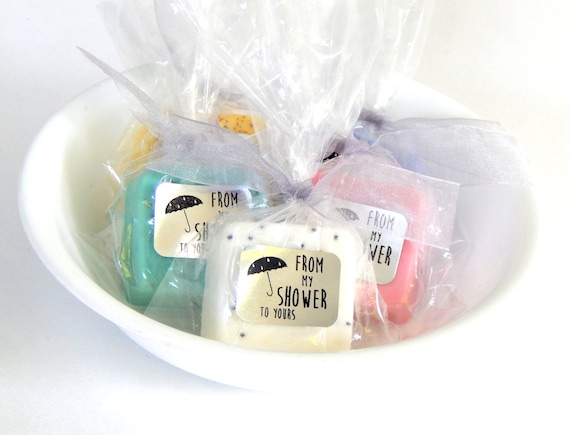 From My Shower to Your Shower Scented Bath Soap via Ginger Grey Soaps on Etsy
I also saw a prize pack that included travel sized shower gels, bubble bath and a loofah, but couldn't find the original photo source so it's not included.  Definitely a cute idea though.
"Bring a book instead of a card" via Moments That Take
This isn't a new idea, it's been around for years and popular especially in the last few; however, I really liked the wording of this request.  Of all the ones I read, this is probably the one I'd actually get a book for.
Although, I also liked the wording of this request via Cupid Designs on Etsy, stating the book didn't have to be new.