MORE BABY SHOWER GAMES:
This is a fun game if you're going to have mom open her gifts during the party. Add a little more thrill to watching someone else get all the gifts. Get the printable at Frugal Fanatic.
 I think this is such a fun momento for mom! How fun would it be to see which of your friends is the closest? You can decide how much info to give your guests. Keep it vague with nothing but the due date or divulge some clues. Did any siblings come early? Are there any stats you want to share? Baby's last estimated weight, for example… Don't forget to have Mom make a prediction too!
Nursery Rhyme Quiz time. Who knows their nursery rhymes and lullabies? I love that this one is all about what you know, not how lucky you are. I have terrible luck.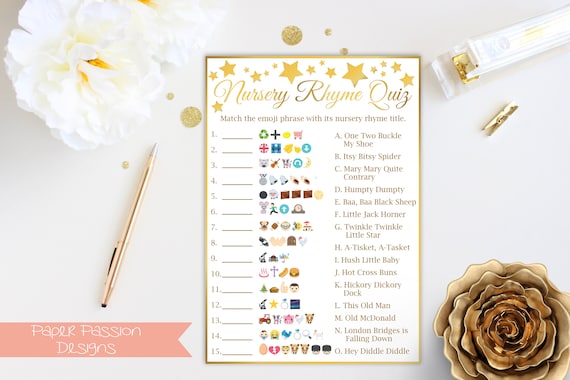 Every momma would love to get a whole list of well wishes for her sweet little babe. A variation that might be fun would be for each mom to share her best piece of mom advice with the mom-to-be. We did something similar when I got married and it's super fun to look back and see what people thought was the most important thing to share.
 This is similar to the prediction calendar and my add-on idea above, and SOO much more in depth. These would be a fun addition to the baby book.
Sometimes that pregnancy brain gets the best of us. Help Mom remember who celebrated her special day with a fun guestbook.
Click next to see GUESTBOOK IDEAS!