Baby shower games can be awkward and embarrassing. My sister-in-law had a game at her shower where everyone cut off a length of ribbon they thought would fit around mom and baby. So, if the ribbon isn't long enough you lose, if it's too long you just called a pregnant woman fat…
I'm small, so by the time I hit 6 months people are asking me if I'm "due any day now"… It's uncomfortable and doesn't really make me feel that great. Don't put Mom on the spot! Celebrate with her, not her belly. Yes, celebrate the baby that will soon be welcomed to Earth, but celebrate mom too!
With these games, everyone will have a good time!
GAMES & ACTIVITIES:
Don't say "Baby". The player with the most clothes pins is the big momma on campus! How long can your guests last at a party celebrating a baby without talking about it?! Find the details on The D Spot.
Do your guests know how much it costs to have a baby? Find out with The Price is Right – Baby Shower Edition! Find it on Fugal Fanatic.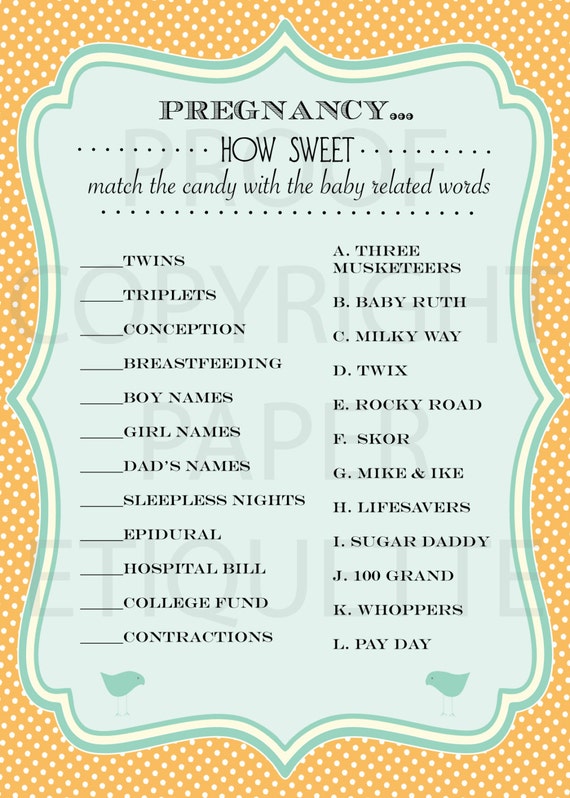 There's five more GAME IDEAS waiting for you when you click that next arrow! The delivery date prediction one is a super fun souvenir for Mom to have.